I have released an update to my OpenRVS multiplayer patch. Version 0.8 now has this additional feature:
- The server list should now attempt to display each server's current name, map, and number of players.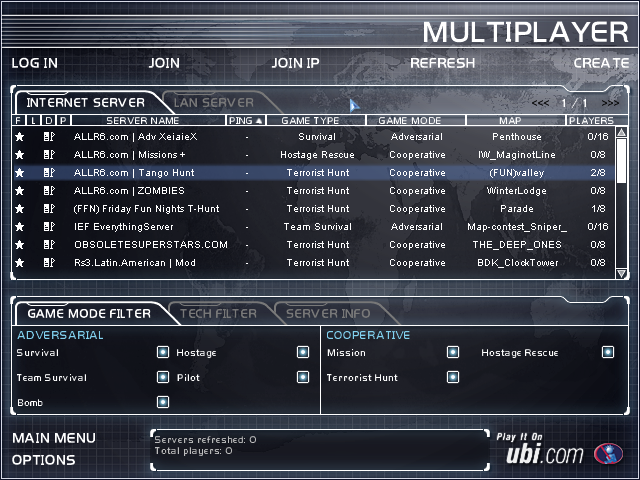 Download at
rvsgaming.org
NOTE:
- Some people accidentally downloaded the 0.7 version instead of the newest one. When you go to rvsgaming.org, make sure you hit refresh to see the newest download. I personally had to hit refresh before it was visible on the screen for me.
- This update is not mandatory (yet) as I do my best to keep everything compatible with older versions. However, please keep in mind that if/when a new version of Sentinel anticheat is released, you will need to make sure that your server has the most current version.
- If you already have the earlier version installed, it's easy to upgrade to 0.8. Just overwrite the files in your installation with the supplied files in the download. No need to edit any config files for servers or clients!